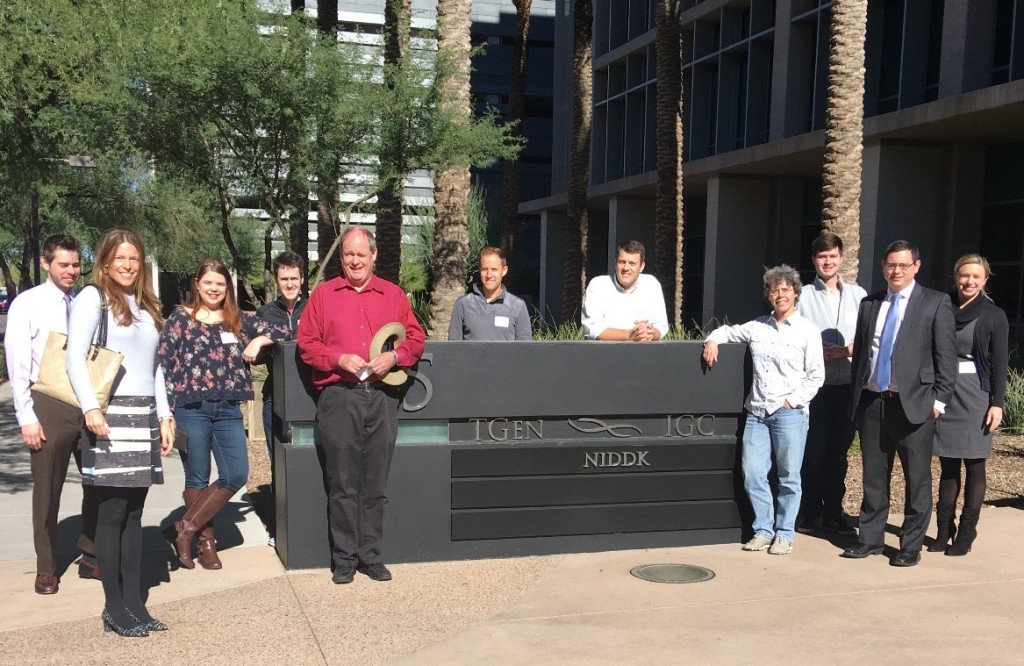 On November 29, 2016 the ASU Sandra Day O'Connor College of Law LSI life sciences student cohort was invited to TGen to glean insight into the entity's current projects and future ambitions.
From the non-profit's website, "[m]edicine is at a crossroads. Genomic and other -omic generated information provides a greater understanding of the underlying biological defects associated with a particular disease or disorder. Since day one at TGen, our mission has always been to champion the use of -omics driven decisions to prevent, diagnose, and treat disease. The mission of the TGen Foundation is to positively impact the lives of patients and their families. We do this by raising funds that accelerate TGen's efforts to make and translate genomic discoveries into advances in human health."
In addition to two presentations, the cohort was treated to a facility tour — which included a visit to the fish tanks.  TGen currently studies the effects of cancer, in this case pancreatic cancer, on zebra fish.  These particular fish offer many advantages over other test animals,  including space and reproduction capabilities.  By editing fish genomes  (including "removing" their stripes to better monitor a tumor's progression) the TGen team hopes to isolate cancer triggers, monitor tumor progression and align potential treatments — in humans… and man's best friend.