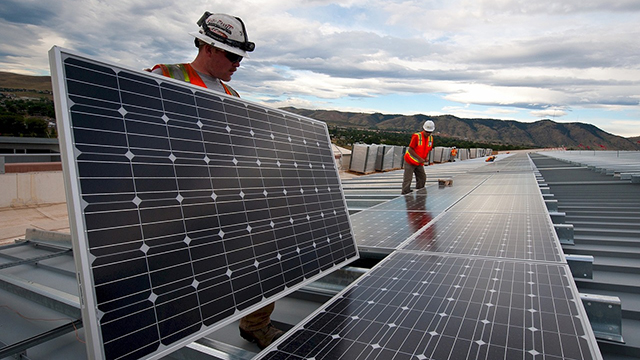 Faculty Fellow and Professor Aaron Fellmeth was recently interviewed about a trade dispute in the solar technology industry. Solar companies have requested new trade barriers on imported solar technology in a safeguard investigation before the U.S. International Trade Commission (ITC).
Two U.S.-based solar panel manufactures argue that cheap imported solar technology is hurting their businesses. They have requested steep tariffs on all such foreign solar equipment.
The ITC has found that cheap imports have harmed domestic companies, but the final choice of remedy will be up to President Trump. If tariffs are imposed, according to Professor Fellmeth, consumers will pay more for solar and the move may not benefit the domestic solar technology industry in the long run.
There is no example in history of an industry that has prospered in the long run thanks to a safeguard measures.
Read more about this issue and hear the interview with Professor Fellmeth here: In Solar Trade Dispute, Will Proposed Tariffs Cost Industry Jobs?