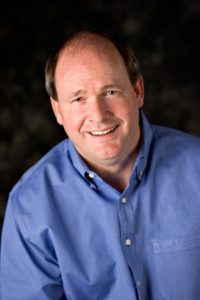 Faculty Director Gary Marchant recently was featured on the "Fun with Law" podcast, hosted by one of his former students, Jalaj Jain. Jain describes Marchant as "the most experienced guest [he's] had on this show" and mentions that Marchant has close to 30,000 citations on google scholar.
In this episode Marchant and Jain discussed the regulation of new technologies, leaving a lucrative law firm partnership for a career in academics, and anecdotes of his time working across the world. In this episode they also discuss key turning points in Marchant's life that lead him to where he is now. He discusses a childhood interest in genetics that led him half way through a Phd, before he realized he wanted to switch into public policy and law. He then had another shift in his career after working at a prestigious law firm, where he was named partner after four years, he wanted to teach law. This path ultimately led him to where he is now, the Faculty Director of the Center for Law Science and Innovation.
"Looking back I was so happy that I made those choices, because that is something I really wanted to do…" Marchant said, " When I talk to people who have been out of, say, law school 10 years, almost none of them anticipated where they'd be now." A reality of the profession, he says, everyone should look ahead and avoid being trapped in a certain path.
Marchant and Jain also discuss his time at Harvard, where as a 1L he helped start the first law and science journal. Despite the fact that they had no resources from the university and were met with resistance, they were successful and he would later become the journal's editor-in-chief.
Check out an episode clip here.