Under the present regime, data privacy and security protections are not working for individuals. Wayne Unger spent his time in law school researching the present regime and how it can be improved in order to effectuate substantive data privacy and security protections.
Unger's first article was published by the Richmond Journal of Law & Technology, and it discusses the enforcement of data privacy and security protections. Based on his professional experience in Silicon Valley and his legal and technology research, Unger's article discusses the private right of action with respect to data privacy and security legislation, without regard to whether such legislation is enacted at a state or federal level. Unger addresses this hotly contested topic as state legislatures and Congress debate privacy legislation.
His second article, scheduled for publication in the Hastings Science & Technology Law Journal, discusses how the COVID-19 pandemic shifted our reasonable expectation of privacy. In this article, Unger discusses the health surveillance technologies that governments and organizations have deployed to slow the spread of the disease, and how these technologies require substantial amounts of protected health and personal information. He argues that under the reasonable expectation of privacy precedent, protected health and personal information is no longer protected to the extent that he needs to be because that privacy expectations changed as a result of the pandemic, and accordingly, he proposes a new legal standard—the right of control.
In his third article (currently a work-in-progress) Unger discusses how foreign and domestic actors exploit our poor data privacy and security regime to erode democracy and its institutions. His research analyzes the anatomy of disinformation and the disinformation campaigns from foreign and domestic actors, such as Russia, Iran, and the Trump Presidential Campaign. Further, Unger describes how a lack of data privacy protections for users enable the exploitative algorithmic design on social media platforms, and he applies constitutional law to argue that social media platforms are eroding democratic requirements. He hopes to publish this article in 2021.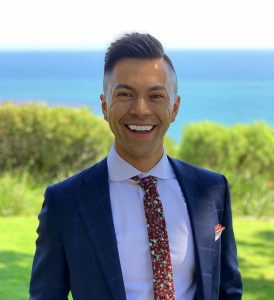 Wayne Unger graduated cum laude with a BS in Supply Chain Management from Arizona State University's W.P. Carey School of Business in 2013. After working in Silicon Valley for five years, Unger started law school at the University of California, Hastings College of the Law in San Francisco. After his first semester, he unexpectedly transferred to the Sandra Day O'Connor College of Law after his mother was diagnosed with pancreatic cancer.
Since transferring to ASU, Unger helped open the Greek Leadership Village on ASU's Tempe campus, worked in the First Amendment Legal Clinic and on the in-house legal team at Microchip Technology in Chandler, and much more. He completed law school in two and half years and after plans to explore professional opportunities related to law and technology and explore PhD programs with the hopes of becoming a law professor.