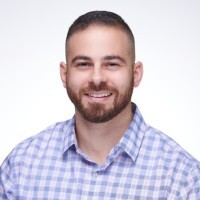 The Jurimetrics editors are pleased to announce that the Loevinger Prize for Volume 60 has been awarded to Mr. Raffi Teperdjian for the article The Puzzle of Squaring Blockchain with the General Data Protection Regulation 60 Jurimetrics J. 253 (2020). Mr. Teperdjian is currently a law clerk with the firm of Ropes & Gray LLP at its Washington, D.C. office. His work includes the intersection of blockchain and emerging technologies with intellectual property, financial technology, data privacy, and cybersecurity.
The Loevinger Prize is named in honor of Lee Loevinger, Esq., one of the founders of Jurimetrics. Mr. Loevinger was past chair of the ABA Section of Science and Technology Law, former Associate Justice of the Supreme Court of Minnesota, former United States Assistant Attorney General (antitrust division), and former FCC Commissioner.
The prize is normally $1,000, awarded annually or at longer intervals to the author of an article published in Jurimetrics that is judged to make the best contribution to the field. All authors who publish in Jurimetrics are automatically eligible (except for faculty at the Sandra Day O'Connor College of Law, members of the Editorial Board, and the Section's Council.)
Questions about the prize or the journal should be addressed to: Managing Editor, Jurimetrics, Sandra Day O'Connor College of Law, Arizona State University, Beus Center for Law and Society, 111 E. Taylor Street – Mail Code 9520, Phoenix, AZ 85004-4467, or by e-mail at jurimetrics@asu.edu.