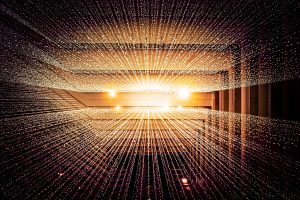 Dr. Diana Bowman recently published an article in The  Smart City Association Italy, discussing the digitalizations of cities and the future of innovation beyond COVID-19. Bowman published the article alongside Bas Boorsma, professor of practice, Thunderbird School of Global Management and Dr. Sanjeev Khagram, Foundation Professor of Global Leadership, Director-General and Dean, Thunderbird School of Global Management Arizona State University. 
Digitalization and the technological advances helped address COVID-19 through global collaboration and communication, but in return COVID-19 also forced digitalization and urban innovation to accelerate. The article points out the communities that were prepared for the pandemic, also saw digitalization agendas and digital innovations propel them further. 
The rapid development of this technology raises the questions of: how to best harness the thrust of digitalization that we have come to embrace into a permanent journey forward, as well as how do we ensure that small and rural communities are also able to participate and embrace this acceleration?
Learn more about digitalization and innovation during COVID-19 here: