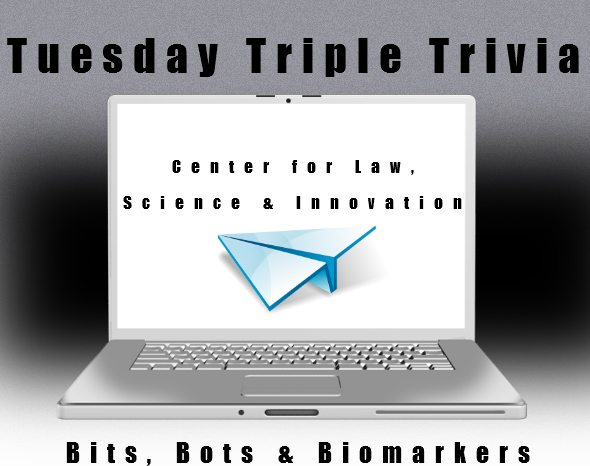 3 Questions. 3 Hints. 3 Answers. Every Tuesday.
1. What Cinco de Mayo staple boasts 5 potential benefits?
Hint:
Answer: the tequila worm must be one healthy dude.  Tequila is said to 1) promote digestion, 2) kill bacteria, flu and the common cold, 3) be an effective drug delivery mechanism, 4) be a good source of dietary fiber, and 5) encourage relaxation.  It has also been dubbed a "bio-fuel." Read the details here.
2. What new technology will have drivers packing inflatables?
Hint:
Answer:  when in the HOV lane in San Diego, beware of tech developed by Xerox that counts the number of occupants in each vehicle.  The pilot program involves what is called the Automated Vehicle Occupancy Detection System, which uses two video cameras, algorithms and sensor technologies to catch its prey.   Not to worry though, while identification information is being gathered for ticketing purposes, it is apparently not being stored.  Why don't we feel better about this?  Read more here.
3. Besides the candidates, how will the 2016 Presidential Election differ from past elections?
Hint:
Answer:  Snapchat has announced it is in the running… with its own coverage and content, under the direction of CNN's Peter Hamby.  "[W]ith well over 100 million users, a huge swath of whom are in the United States and between the ages of 18 and 31, its potential to shake up the next election is considerable."  In a world that craves speedy, succinct and sexy, Snapchat, with planned original features, might just leave other social media sites in the dust when it comes to #2016electioncoverage.  Read the story here.