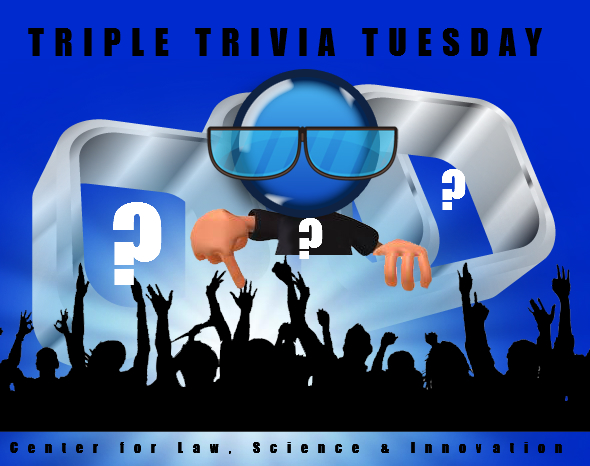 3 Questions. 3 Hints. 3 Answers. Every Tuesday.
1. What technology shows that love knows no boundaries when it comes to language?
Hint:
Answer: with the emergence of more sophisticated translation apps and software programs comes the greater possibility of love developing between two people who don't speak the same language.   Google Translate came to the rescue of Mac & Nico, she American, he French.  The two met in the Caribbean and developed a relationship culminating in marriage that, despite a couple of clumsy communications, did not become lost in translation.   Read the story "ici" or  "here."
2. In what field are a group of scientists curbing their enthusiasm for their own invention?
Hint:
Answer: when it comes to gene editing of the human germline, a group of prominent scientists recently called for a stay on the use of a novel technique (Crispr-Cas9), that would alter heritable DNA, until proper safety evaluations are conducted and emanating ethical issues are fully considered and conveyed.  In particular, the concern applies to countries whose regulatory systems are not as sophisticated as those of the U.S. or Europe.  Read the details here.
3. Forget about psychopaths, these are the contemporary threats you have to worry about…

Hint:
Answer: according to the book, The Future of Violence: Robots and Germs, Hackers and Drones—Confronting a New Age of Threat, it's drones, robots, biotechnology and other novelties we need to be fearful of.  The authors' goal is to alert the reader by introducing "a viable set of public and private tools to decrease the likelihood and diminish the severity of a large-scale catastrophe" resulting from easily-crafted modern day weapons of mass destruction.   When touching on the positives and negatives of innovation, using the concepts of security and privacy as examples, the authors are allegedly careful not to subscribe to the view that the heightening of one concept necessarily decreases another (e.g. security & privacy).  Likewise, they supposedly challenge the position that decreasing one perceived concern inevitably, or generally, results in the increase of another (e.g. security & privacy).  Read more here.